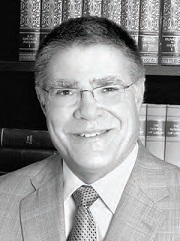 Welcome to GRCC!
By selecting Grand Rapids Community College, and putting the resources of our college behind you, you made an important step toward your goal of higher education.
The options available to you at GRCC play an important role in helping you achieve your educational goals. Whether you are here to take courses to transfer toward a higher educational degree or to retrain in preparation for tomorrow's marketplace, we can set you on the right path. GRCC is dedicated to your success. Simply put, GRCC works.
We offer over 150 degree programs, a full array of student support services, flexible scheduling opportunities, and a variety of learning formats so that you can tailor your time here to meet your learning style– and your busy lifestyle.
You can learn in a classroom, via TV or online; days and evenings at GRCC's home campus in downtown Grand Rapids; or at one of our emerging campuses throughout Kent County and Ottawa County. You can take one class or a full load; pursue a degree or take advantage of our easy-to-transfer credits. You can choose to be involved in student organizations, clubs or sports. You can attend lectures, theatre or musical events. In short, you can have a great collegiate experience. It is our hope – and number one objective – that when you leave GRCC, you have to have the knowledge and skills to be an outstanding candidate for an employer or for another educational institution. That is what we do.
You've taken a wise first step - you are making an important journey, and we are here to help you succeed. We are proud you have chosen GRCC to help you achieve your goals.
Sincerely,

Steven C. Ender, Ed.D.
President